Mental paraphernalia, that is (and yes, I had to look that word up to get the spelling correct). I have a lot of random things to share with you today, so I am going to group them all together in this one post. This one, wonderfully aliterated-titled, post.
Last night, Mike and I wanted a snack, so I made up some pancakes. I realize this is not groundbreaking news, but you haven't had my pancakes. I make a really mean flapjack, my friends. I worked for two years at a Wendy's during the breakfast rush, and I know my pancakes. I make them big, light and fluffy, really cake-like. I am not a fan of the crepe. I smothered mine with strawberry jelly, and went to town. It was wonderful!
When I got home from work, this was waiting for me: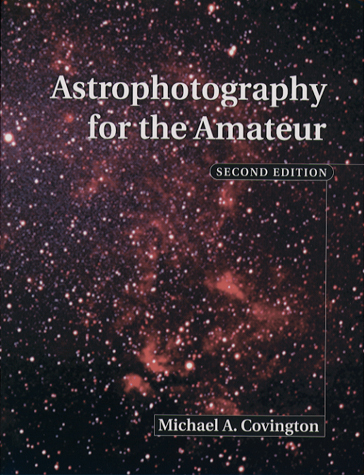 Mike bought it for me as a surprise, and it came in the mail yesterday. I had no idea it was on its way, so I was wonderfully surprised. I have an amazing husband, the kind that sees things that I would like, and loves to surprise me with them. And excited? you better believe it! I did a little bit of reading in it last night, and it gives all the information that you could possibly need, from how to take pictures without using a telescope, to what kind of film to use, what cameras work best, etc. And also exciting is the idea that I am going to be buying a "old-fashioned" camera at some point for astrophotography. Turns out that digital cameras dont have the exposure time, and the sensitivity to light that regular cameras do, so YAY! I will get to do some equipment shopping in the near future.
This Thursday I am taking off work at noon, and Mike and I (along with Mike's brother and his wife) will be headed to Louisiana to a casino there. Our main reason for going is to see Blue October in concert there (more about our history with Blue October in another post), but let me reassure you that we are planning on enjoying the buffet dinner, and planning to do a bit of gambling. I am really looking forward to this trip for a variety of reasons. It has been probably close to two years since we have seen Blue in concert. I have never stayed in a casino hotel room before (YAY!), and the buffet? Do I even need to go into my love of food, and what a buffet means to me? Most importantly, I am looking forward to a trip with Mike and our family.
My boss, the preacher, gets back from his family vacation on Thursday. They have been gone for three weeks now, and it has been really quiet around here. While that is nice for a while, I am looking forward to having them back and there being a little more life around this place.
I guess that is all for now, my friends. The clutter in the brain is cleared out, and I can focus on the work at hand.
I will leave you with this question though... what sorts of clutter do you find in your mind today?